Why digital transformation begins with the network
How secure and intelligent technology helps organizations adapt to change
Connecting people, places, and things have never been more important. Organizations everywhere have redefined what it means to be agile, increasingly turning to technology to pivot and adapt through the challenges of the past 12 months.
Network strategies need to shift to support growing business demand and ensure long-term viability in today's world. The network is the backbone that enables connectivity across edge devices and things to applications with and across multiple clouds. Network flexibility, performance, and availability are some of the most significant barriers to cloud adoption. Any kind of digital transformation begins and ends with the network.
In March 2020, many industries and sectors found themselves stuck, unable to make shifts because they lacked access to the digital resources needed to continue their operations when the world shutdown. According to new NTT research, around 94% of C-suite executives agree technology is their lifeblood and the pandemic has made them focus on it that much more.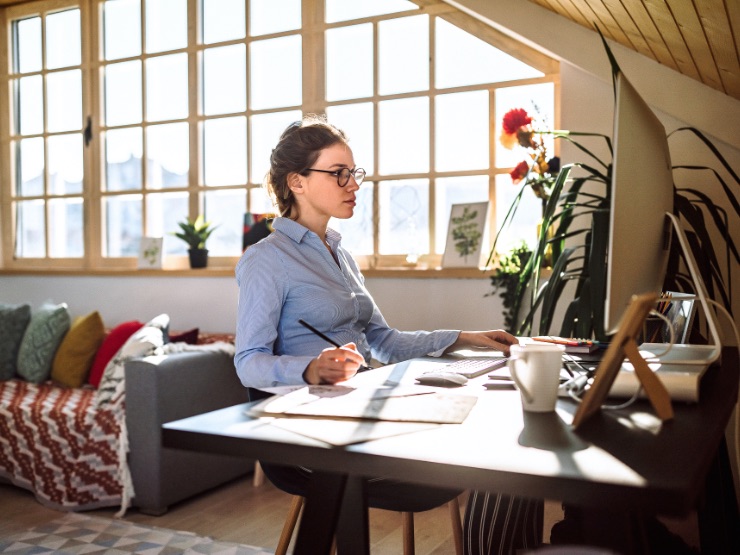 After the COVID-19 pandemic, network strategies needed to shift to support growing business demand and ensure long-term viability.
A secure and intelligent network fabric that enables the digital experience
Network connectivity and performance acts as the foundation layer, supporting modern digital enterprises and allowing businesses to evolve and adapt business models rapidly. As more organizations rely on technology today than 12 months ago, how does the network support a broader digitalization strategy?
The pressures placed on network infrastructure are higher than ever as new IoT and cloud-based applications permeate the enterprise. According to the IDC Asia-Pac Service Provider Managed SD-WAN MarketScape report, network traffic growth continues to increase exponentially, and scaling capacity quickly is necessary to stay ahead of the curve in providing the level of service clients need to remain competitive.
With a shift to remote working and distributed workforces, businesses need to access data and applications in new, different, and often more complex ways. More organizations need a single dashboard that can show improved integration across the full suite of a connected network, collaboration apps, data center space, cloud capabilities, and security. Platform delivered services that provide artificial intelligence, enable automated operations and deep network analytics are critical to how the network supports the business, and gaining control over fungible software-defined assets are increasingly important to managing the total cost of network operations.
Networks are essential to positive business outcomes
Network technologies and services have evolved to serve automated operations and security needs of having anywhere, anytime flexibility and access. The right network architecture is transformative in increasing agility and efficiency. We're seeing many of our clients turning to cloud-enabled, software-defined networks, allowing them deep insights into network health and application performance that provide a compelling advantage in serving business stakeholders. It's the network that enables the distributed workforce, provides capacity for increased business transactions, delivers the flexibility to respond to business demands rapidly, and ultimately to gain a competitive advantage. They see their network as a business platform enabling productivity and success.
Identifying your most important business services and positioning an agile, fast, and secure network to support them can positively accelerate outcomes. Clients need intelligent technology and services that are designed to support business objectives and deliver greater efficiencies.
Connecting people starts with optimized network and application performance.
Opportunities bring challenges
While intelligent networks can be viewed as the silver lining helping us to navigate disruption and change, security continues to be on our minds as we digitize. Data privacy, protection, management, and breaches have serious and long-term implications for business. However, any cybersecurity risk decreases when clients move away from aging or obsolete networks. Managing security posture is critical and remains a challenge for businesses as they evolve and continue their transformations. Looking forward, as we see demand grow for bandwidth, we'll start to see next-generation hardware, software, and services platforms supporting network architecture, with ever-increasing speeds and dynamic provisioning of network-as-a-service capabilities for on-demand business requirements.
As a leader in the Gartner Magic Quadrant for Network Services for the eighth consecutive year, NTT can craft the right network infrastructure strategy for your business. Read insights and observations for business and IT leaders to best manage their short-, medium- and long-term network needs. Click here to learn more.