Growth-focused organizations are increasingly prioritizing customer experience (CX). According to the 2021 Global CX Benchmarking Report, this is the top indicator of strategic performance alongside digital transformation results, brand strength, market share and cost control.
Findings from this year's research show a direct correlation between the optimization of CX strategies and organizational growth. Organizations that are growing their business are three times more likely to view CX as a primary differentiator and have completed their progress towards optimizing CX.
A key factor in ensuring that CX is not just prioritized but seen as a value driver is executive-level ownership and we saw a massive jump in this area over the past year. The Report found that three-quarters of organizations have a board-level executive accountable for CX – up from 35% in 2020.
Organizations that have adopted a top-down approach to their CX strategy, enabling greater alignment between CX and business strategies are moving beyond metrics like KPIs and NPS, an evolution that's critical to driving growth.
Even though CX has taken on a new level of strategic importance companies are still struggling to execute against this priority. The Report found that just 22.7% of consumers surveyed rated customer experiences to be at promoter standard, while 58.8% of organizations agree that CX is the weak link in their organization's solution and product portfolio.
The pandemic changed everything
This disconnect is being exacerbated by heightened expectations set for CX during the pandemic. there is little appetite on the part of customers to return to pre-pandemic norms.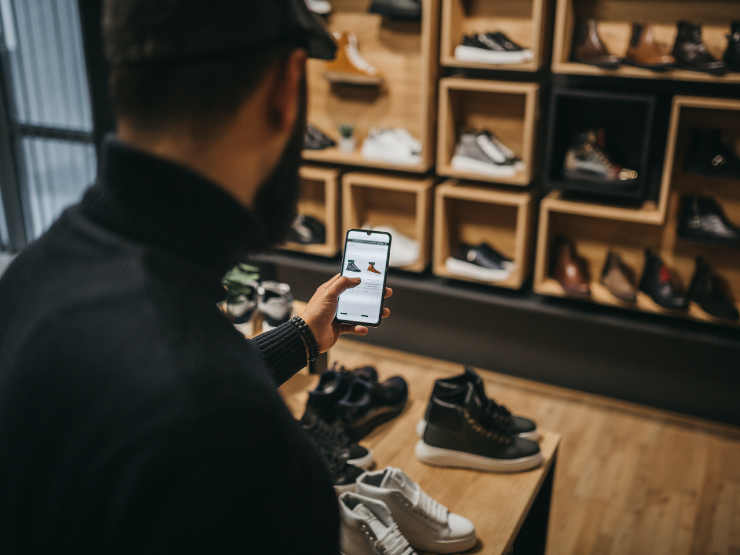 The Report found that during the pandemic 33.6% of consumers found new companies online to buy from and 31.2% are more likely to buy from companies with a strong digital presence.
Similarly, consumers who had previously resisted using digital channels (or weren't aware they were even available) had to quickly adapt to finding and using automated systems. In the process, they've acquired the skills and confidence to continue using digital.
87.2% of consumers increased digital usage as a result of the pandemic and 37.9% said that the effectiveness of automated systems improved. What the pandemic did was highlight the relative strengths and weaknesses of organizations' digital capabilities.
Leaders come out ahead
Leaders were able to quickly leverage automation and digitization to gain market share. For organizations with low digital maturity, the focus was more on plugging the gaps to survive.
The digitization and automation of CX played a key role in organizational agility and CX transformation. Enterprises had no choice but to 'go digital' during the pandemic, with 90% saying they accelerated digitization and automation to advance their CX capabilities. Organizations with an advanced CX strategy are almost twice as agile as those still developing their plans.
These efforts generally resulted in CX improving during the pandemic, but just half the enterprises surveyed (50.3%) fully agreed they are ready and able to pivot as necessary.
Less than half:
Fully agree their CX capability is aligned to their business strategy and business positioning
Use CX as a differentiator
Are very satisfied with their CX capabilities
Use best-practice solutions
Have technology to support CX employees, regardless of location
For many organizations, a concerning finding was that 61.2% of CEOs say their CX capability is aligned to their business strategy, but just 47.6% of operational and CX teams agree.
While the past year has seen a dramatic acceleration in the importance of CX as a driver of business growth, the need for businesses to listen more closely to the needs of their customers has never been more important.
Regardless of where customers engage or how their journey unfolds, the experiences they have should align with what they want and expect – but this is not always the case. Work needs to be done by most organizations to truly unlock the true growth potential of CX.
Learn more about how the CX landscape is evolving: Download the 2021 CX Benchmarking Report.
Get a head start in designing a connected and personalized customer and employee experience. Contact our CX Advisory team.