Ways we are helping our healthcare heroes
We believe in using technology for good. Today, amidst a global pandemic, digital technologies are playing a vital role in the response against COVID-19. Around the world, artificial intelligence, big data, cloud computing and blockchain are offering useful ways to overcome some of the COVID-19 challenges.
Almost immediately, the pandemic led to a surge in demand across digital health technology solutions for screenings, tracing infections, communication, allocating resources and processes. As the virus spread and the public health challenges began to mount, here at NTT Ltd., we moved to prioritize the needs of our healthcare clients.
We quickly realized that approaching technology challenges during a global pandemic would look a little different. Navigating evolving and changing requirements, as well as managing accelerated installations, are some of the ways we're learning to adapt.
It's a privilege that we can use the power of technology to help people stay connected during this extraordinary situation. I'd like to share how our teams are working together with our healthcare-related clients to cushion the impact of the virus.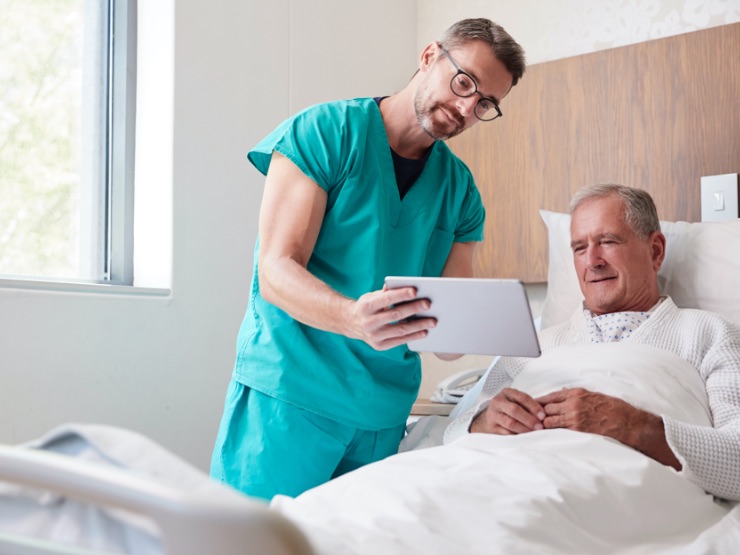 We consider it a privilege to share the power of technology to help patients stay connected to their loved ones
As the focus remains on our frontline workers and those directly affected by the virus, we're committed to supporting our healthcare heroes.
Helping people stay connected has never been more important
Now, more than ever, we need to connect with our loved ones, while staying safe. As we all grapple with physical distancing measures, we're helping people in quarantine connect with their families.
Together with an academic hospital group in the UK and Ireland, we're helping quarantined COVID-19 patients, their families and doctors stay connected through secure cloud-based video conferencing. Also, we helped patients in quarantine at a hospital in Italy, without access to visitors, connect via a reliable video conferencing solution with their families. Both video solutions integrate with existing services and offer simple, self-service options, at the click of a button.
In New York, a frontline healthcare client wanted to keep their COVID-19 patients in touch with their loved ones. The client had the devices but needed hands-on help and expertise to configure them for video calling. Our engineering team proudly turned up at the hospital and set up hundreds of devices, ensuring patients had a lifeline to their family and friends.
We are helping people stay informed
A healthcare client responsible for producing scientific instrumentation, including COVID-19 testing kits, needed help to quickly host a webcast for their more than 30,000 employees to explain their strategy for handling the virus. We worked together with the client to host a webcast to inform and engage their staff.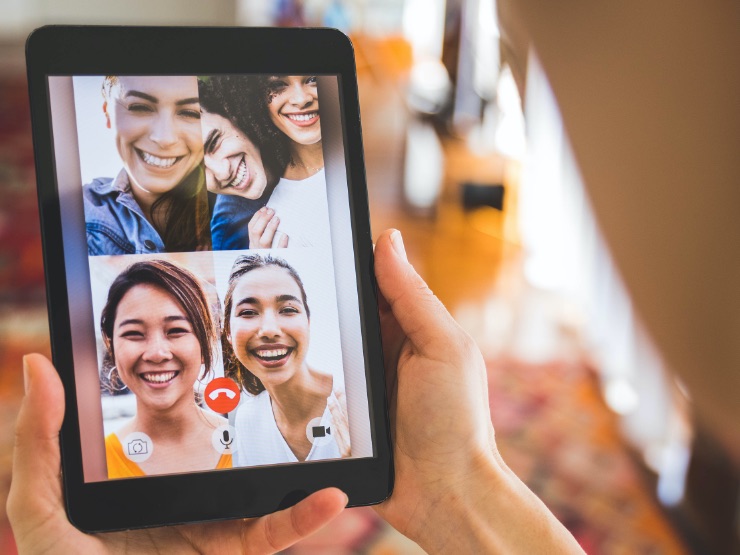 Leveraging technology for quick, effective engagement
We are helping clients to be communicate
Working jointly with a university in the US, we created a failover contact center solution, including their COVID-19 helpline, allowing them to use the technology for public health epidemiological investigations of identified cases and aggressive contact tracing of confirmed cases.
With the onset of the pandemic, an emergency medical services client needed a contact center solution, to not only improve their public interaction and provide a COVID-19 hotline, but also to capture demographic data and enable follow-up contacts. The end-to-end contact center telehealth solution allows the handling of COVID-19 general queries, with three levels of screening; from primary screening to patient triaging.
We're committed to supporting our healthcare clients
It's with gratitude and respect that we stand alongside our healthcare heroes as they face today's unprecedented challenges. Our task force gives our healthcare clients priority access to our top engineering experts to help with the rapid deployment of infrastructure or anything else that's needed. We're standing by to help.
Stay up to date with our COVID-19 updates and resources via https://hello.global.ntt/