Back in the winter of 2019, Edinburgh mechanical engineering student Niall McGrath came across a news article about an initiative called Project Seagrass that caught his eye.
The program aims to restore vast areas of former seagrass meadows in the waters surrounding the UK.
Seagrass – the ocean's unsung hero
'Why protect seagrass?' you might ask. Well, as Niall quickly learned, seagrass meadows occupy just 0.1% of the world's seafloors but store a staggering 11% of all organic oceanic CO2 and support half of the world's fisheries. They're the unsung heroes of the ocean.
But they're also a species that's at grave risk in the region: Over the last 100 years, 92% of British seagrass has disappeared (compared to 35% worldwide) – and the equivalent of two football pitches of seagrass is lost every hour, largely due to sewage and livestock waste and other forms of water pollution.
As someone with a lifelong interest in environmental issues, Niall was impressed by the Project Seagrass program, but when he learned how the replacement seeds were being planted – manually, by human volunteer divers – an idea sparked in his head.
What if there was a better way? What if the process could be automated and made more efficient?
Fast-forward a year or so, and Niall and a group of his fellow students began conceptualizing a seed-planting robot – who they dubbed 'ROBOCEAN.'
However, the team realized that if ROBOCEAN was going to progress beyond a hypothesis and basic prototype, they'd need to enlist support from elsewhere.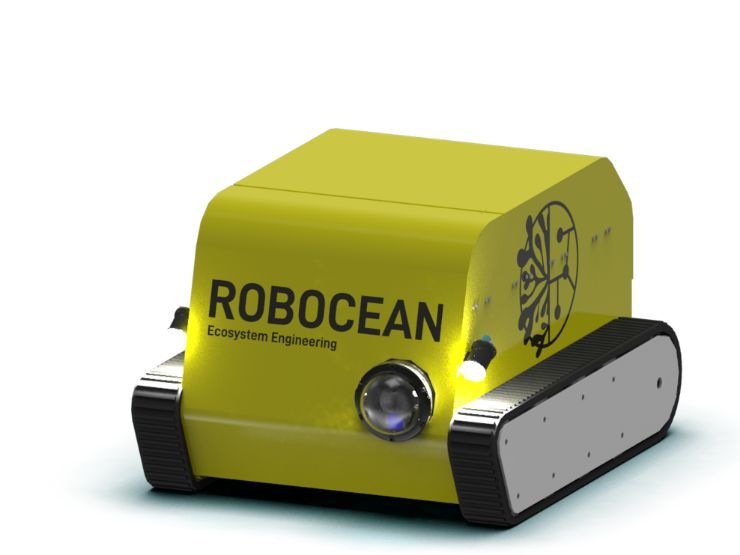 ROBOCEAN prototype
In 2020, they entered ROBOCEAN into the Red Bull Basement program. This annual worldwide hackathon empowers university students to innovate with purpose to create positive change.
NTT has a longstanding commitment to using technology for good, and we're the proud Official Technology Services Partner of the Red Bull Basement program. Our global network of mentors and technical subject matter experts work with the student entrepreneurs and help them to think of their ideas differently and refine their pitches and presentations.
Every year, we also ask our 40,000-strong employee base to select an 'NTT Wildcard' team. In 2020, our people gave ROBOCEAN a resounding thumbs-up, and the team benefited from additional mentoring and co-creating sessions with 25 of our experts from across the business.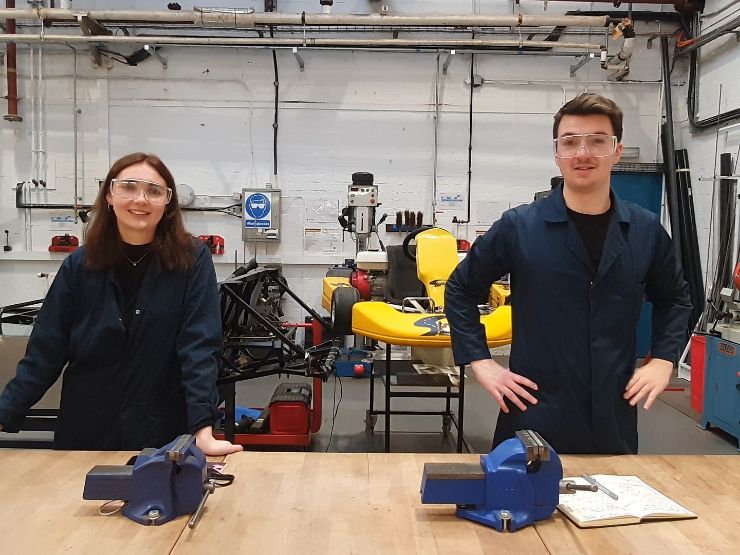 The next chapter
The conclusion of the Red Bull Basement challenge was just the start for the ROBOCEAN team. Over the last year, they've been hard at work refining their prototype's design and specifications – and NTT has been there to offer support.
In addition to providing technical expertise, we also offer advice and coaching on how to build and grow a thriving startup enterprise and insights and best practices on agile development (including how to draft a detailed technical specification, build a sound minimal viable product and experiment quickly and iteratively).
From a design perspective, NTT offers guidance on configuring the software that drives the operating system or 'brain' of the robot, i.e., how do the various component parts need to communicate with one another?
We're also exploring if it's possible to bring the power of satellite imagery technology and spectrum analysis to bear to define and precisely quantify how much seagrass exists in different parts of the seabed.
If the team requires support in areas where NTT doesn't have its own internal expertise – such as robotics, for example – it's easy for us to enlist our network of specialist technology partners.
Testing the waters
The initial ROBOCEAN prototype 'rover' is expected to be ready to 'test the waters' later this year – and the objective of its debut mission is to complete 20 hours of seagrass regeneration.
For me personally, having the opportunity to work with the ROBOCEAN team to operationalize their vision is a fascinating and rewarding experience – and I look forward to continuing this journey of learning and exploration with them.
And as for the future of ROBOCEAN? Well, I truly believe that the sea's the limit!