Over the course of the last year, organizations have had to move quickly from digitizing for business continuity to enabling longer-term workplace strategies. Data from the NTT 2021 Global Workplace Report shows technology is seen as the primary enabler of these strategies.
While some organizations may offer their employees more flexibility and choice than others, the reality is that most are likely to be managing a mix of workstyles. Report findings reveal a fairly even '30-30-30' split of employee preferences – around 30% each for frontline (office-based), remote and hybrid working, across demographics and regions.
Many organizations are taking a cloud-first approach to digitization in support of their workplace strategies, and there's a big focus on cybersecurity and employee enablement.
Top 5 tools and technologies for workplace strategy
Cloud computing
Cybersecurity tools
Mobile and remote working tools and networks
Collaboration tools
Workplace and productivity applications and platforms
Source: NTT 2021 Global Workplace Report
However, as this year's data shows, many are not yet maximizing their technology investments. They need a modern network infrastructure that will support changes in physical workspaces, and in-house skills to ensure the integration and optimization of existing technologies. Those that have digitized successfully are seeing the results – in better teamwork, greater business agility, better employee and customer experiences, and commercial performance.
Let's take a look at five areas where leading organizations are setting the benchmark for technology enablement.
1. Infrastructure and security
Networks and connectivity services need to be resilient and secure, and Quality of Service (QoS) at a level that enables business outcomes for different employee profiles.
Hybrid working has huge implications for network and security design. We're no longer in a primarily perimeter-based world, but one that's predominated by the 'Zero Trust' model. As a result, networking and security can't be separate discussions – networks and connectivity services need to be both resilient and secure by design.
It's critical to get these foundations right, upfront, so you can scale your environment to support different employee profiles, securely, across multiple locations.
3 ways the network enables workplace strategies
Automation: Business and process automation is mission is mission-critical. An automated network will play its part to rapidly deliver objectives.
Immersion: The network provides the connectivity and performance needed to enable immersive experiences in the hybrid workplace for cloud workloads such as voice, video and collaboration.
Insights: Use network analytics to gain more insight into the behavior of people, things and how they interact. Turn these insights into action to make your buildings smarter and your workplace healthier.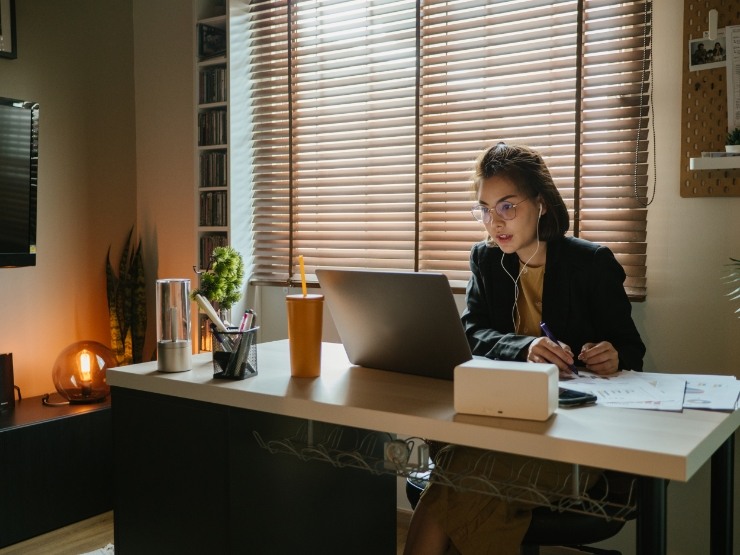 2. Adoption and utilization
Employees need to be able to access the technology they need, from any location, and use it effectively.
Giving employees access to technology is one thing, but if they're not able to use it effectively, nobody will see the value of it – and it won't deliver the anticipated results.
Identify the tools and features employees will need, and which platform to access them from. Then look at how to digitize employee support. Self-service tools, bots and AI can provide access to context-driven information, in real time, for self-learning. Workforce-engagement features can connect employees working remotely with colleagues, supervisors or even IT support, so they're not stuck with a problem but can quickly escalate and resolve it.
3. Equipment
It's critical that employees have the right equipment to work effectively and safely, wherever they are.
Organizations need to ensure employees have the right equipment to run the technology they're using both in corporate premises and remote locations.
Our data indicates that organizations are reshaping company premises to ensure they're safe and fit for purpose (the purpose now being mostly face-to-face collaboration, teamwork and meetings). But home-office workspaces may not be getting the same attention – which puts employees and the organization at risk.
Working environment assessments can direct policy decisions on how to equip employees at home, either with an allowance (and guidelines on how to allocate it) or by providing hardware, devices and office furniture directly.
4. Optimization
Organizations need to optimize emerging technologies to augment employees' capabilities and enhance collaboration, wellness, performance and agility.
Tools such as workplace insights, nudge technology, wellness applications and knowledge management can super-charge the employee experience (EX) and take your technology investment to the next level.
A broader integration of these tools will help to:
Provide better working experiences
Maintain momentum and productivity
Avoid employee burnout
Improve the onboarding process
Find better ways to collaborate and knowledge share
Optimization is not just about managing employees' performance. It's also about using technology to guide them on how to be more productive and enhance their sphere of influence.
Organizations that are funding mental-health platforms for employees can use the data from these platforms as a starting point for obtaining real-time analytics by role types, divisions and geographies. This needs to be backed up by HR policies, processes and employee engagement methods that alert managers and/or peers to step in and offer support when people need it.
5. Employee augmentation
The deployment of hyperautomation improves workflows and eases pressure on employees.
By orchestrating the use of multiple technologies such as artificial intelligence (AI), machine learning (ML) and robotic process automation (RPA), hyperautomation opens opportunities for wider integration that drives greater business value.
Hyperautomation will be key to extending the value of existing and additional technology tools by integrating them into existing business processes and line-of-business applications. ¬
There's also a great deal of potential to tap into the knowledge of employees who have great ideas but little or no coding experience. With low-code/no-code platforms, they can become part of a community of citizen developers who build applications to solve business problems, improve processes and create connected experiences. Citizen developers also collaborate with corporate IT to productize and maintain these applications correctly as they get rolled out to a wider userbase.
To optimize your technology investments and enable a flexible, frictionless experience, look at technology enablement across the '3 Ws' – work (activities), workforce (people) and workspaces (locations). Identify the tools you need, how and where they'll be used, and, most importantly, how your network and security infrastructure will enable performance.