Learning how to link people across the world through virtual environments has been one of the biggest lessons in the past few years. We've worked with Red Bull Basement over the past two years to connect student innovators to mentors and other participants across the globe through a series of events, supporting them in coming up with solutions to some of the world's most challenging problems.
Enabling a global series of events for student innovators has highlighted some of the challenges that many organizations face today, not just in creating seamless virtual experiences, but also in delivering virtual meetings for their employees and customers on a day-to-day basis. This adds to the challenge of combining remote, virtual attendees with groups attending physically in an increasingly complex hybrid environment. More and more we're seeing organizations leveraging their existing collaboration and communications investment to deliver more immersive experiences for internal and external audiences. However, this does come with some key challenges.
Getting value from your investment
A critical component in providing interactive experiences such as Red Bull Basement is understanding the importance of the user experience – and this is where many organizations miss the mark. While they already have unified communication and collaboration solutions in place that have large meeting, webinar and event capabilities, delivering the appropriate level of user experience, while ensuring that presenters and production teams are working seamlessly together, isn't as simple as just setting up a meeting. IT teams often have to manage multiple service providers brought in to deliver expertise their internal teams are missing. The oversight required to onboard new vendors, ensure security policies are being complied with, and manage integrations with legacy systems threaten to overwhelm already stretched internal resources.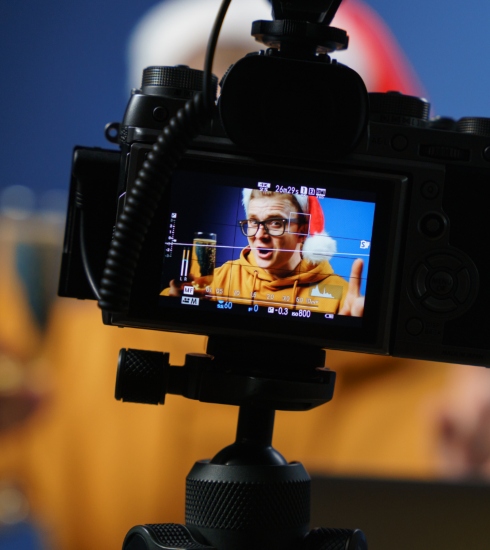 Many organizations face challenges in creating seamless virtual experiences
For some use cases, a standard solution and internal resources will deliver the expected outcome, but in others, where organizations are looking to extract the maximum impact from the virtual event, it's next to impossible without access to professional production expertise.
Over the years we've seen companies invest heavily in professional video productions only to show them during a webinar in a format that compromises their impact. Using a video created for a large screen in an auditorium doesn't mean that it's going to provide the same impact to remote viewers. To achieve the desired impact both audiences need to be considered. This is just one example of where a lack of experience can hamper the user experience. Understanding how to maximize the benefit that a unified platform brings, while still delivering against the expected user experience, is just one of the benefits that working with a trusted partner provides.
Optimizing user experience across virtual events and collaboration environments
Connecting a global audience is something that Red Bull Basement and many organizations have in common. Not only do they need to understand the nuances of delivering content to users across the globe, but they need to drive stakeholder engagement, ensure that strict timeframes are adhered to, and support production teams and presenters across multiple locations.
With an increasing move towards hybrid events, including components of real-world and virtual events, the complexity will only increase. Even for the largest organizations, this is a challenging ask without investing heavily in scare resources.
Even though internal collaboration platforms continue to evolve, with new features being added all the time, they still don't provide a universal solution – and are unlikely to do so, particularly where a customized or branded experience is required.
As the sophistication of the desired user experience grows, so the limitations of internal platforms will become more apparent. With virtual and hybrid events increasingly important, building solutions on customizable platforms becomes essential. This could make the difference between success and failure, which is why a trusted partner can deliver great value.
In a world where workplaces and virtual events are likely to become a permanent fixture, we help organizations seamlessly connect their hybrid workforce. Download our Hybrid Workplace Report to gain insight to how events and the workplace is changing.