Overcoming the barriers to hybrid cloud adoption
Never before has technology played a more critical role in crafting and sustaining a successful workplace strategy. Even before the pandemic fundamentally upended the dynamics of how and where people work, the need for greater agility, performance and rapid and iterative innovation was already top of mind for many leadership teams. In this new distributed workforce model, people require access to data and applications in innovative, different and often complex ways. This means that the hybrid workplace introduces fresh challenges and places greater demands on how technology is delivered, secured and optimized.
Hybrid cloud enables this different paradigm. According to the recently published 2021 Global Workplace Report, more than half of C-suite executives are of the view that cloud computing is the most likely approach to underpin the workplace strategy. It is also clear that those companies who had effectively adopted the hybrid cloud mindset enabled a level of agility to pivot almost instantly to a fully remote working model when the pandemic struck.
In our conversations with clients over the last year, they've shared some of the most persistent roadblocks they have encountered along their hybrid cloud journey. In the sections that follow, we will outline these challenges along with some recommended approaches.
Top 5 barriers
1. Data security and compliance requirements
The business perimeter used to end at the data center and office walls; however, this new hybrid work paradigm has forced us all to rethink the edge. Now that computing platforms have expanded to include the entire perimeter of a computing landscape, it is critical that all endpoints accessing the hybrid cloud as well as edge computing systems are secure and meet compliance requirements.
The findings of our 2021 Hybrid Cloud Report bear this out, with 95% of respondents saying they're struggling to keep up with compliance obligations. Interestingly, the 32% of respondents who migrated applications or data away from the public cloud cited a fear of security breaches as the top driver.
Protecting hybrid workloads and data is more complex and challenging than ever anticipated, and enterprises are adopting new technologies faster than security teams can adapt their skills and tools to keep pace. It's not that public cloud is harder to secure than traditional on-prem environments, but that the very nature of the hybrid model and extended edge introduces additional risk and complexity.
Enterprises need to rethink how they want to secure and protect data and applications as part of their hybrid cybersecurity strategy. In the absence of hybrid cloud expertise, inadequate security tools and a rapidly evolving threat landscape, many organizations are discovering the need to leverage specialist partners to realize the value that hybrid cloud unlocks and achieve the business outcomes they desire.
2. Network performance and availability
The network is one of the most important technologies to consider in hybrid cloud; however, network agility, performance and availability are critical and substantial barriers to hybrid cloud adoption. In our experience the challenge of 'connectivity' has been surpassed by the requirement for 'ubiquitous accessibility'.
Users are now mostly connecting remotely, often from personal devices and networks. The application and data side of the digital handshake has also become extremely complex for networks to interpret as so much is now happening outside of the boundaries of the corporate data center. Add security and authentication requirements, and the discussion is clearly not just about connectivity, but seamless and consistent access from anywhere to data or applications that could reside anywhere, all in a secure and compliant way.
In the early days of the pandemic, we observed that organizations that deployed software-defined networks were able to pivot and respond faster than those with hardware-based networks.
Enterprises need a user-centric, application (and data) first mindset. It is key to understand the use cases first and not just architect around those but to align business processes and governance accordingly.
3. Organizational silos and outdated work practices
Legacy organizational silos impede rather than enable the new hybrid paradigm. Hybrid cloud requires a single operating model where security, networking, applications and data needs are viewed and managed through a single lens. At NTT, we also advise our clients to prioritize and standardize core business processes to align their people, functions and technologies if they have not done so already. This holistic approach is designed to enable a mindset shift to be business- and application-led rather than infrastructure-led.
It is vital to invite other important business departments to the table that are outside of IT, including HR, procurement, finance, and sales/marketing. Only collectively can these functions deliver the hybrid experience that workers, clients and prospective future members of both groups demand and expect. For example, an employee onboarding experience requires all functions to work together.
4. Skills gaps
When considering all elements that need to be synergized, coupled with the pace of change and innovation in public cloud locating and retaining people with the necessary technology skills is a tall order, especially when recent dramatic macro-economic changes and widespread skills shortages are factored in.
While an internal culture and commitment to continuous learning is something to be encouraged, simply trying to repurpose existing skills into this new world to advance the hybrid workplace agenda won't be a quick fix. It's therefore no surprise that according to our 2021 Hybrid Cloud Report, almost half of organizations are partnering with external providers to access the critical skills they need to make sense of the complexities of implementing their hybrid cloud strategies. According to the same Report, specific capabilities currently being sought when partnering include risk and compliance, business continuity and disaster recovery.
If you are looking for a partner with the necessary skills to accelerate your journey, you would do well to seek out providers with demonstrable 'cloud-native' thinking, coupled with a willingness to engage with you in an agile way, ideally realized through a series of short, value- and outcomes-based consulting sprints.
5. Managing costs across multiple cloud environments
According to our research, reduced or more efficient total costs of IT operations is the number one driver for the adoption of a hybrid cloud model. Cost is the outcome of meeting business requirements for resiliency, including acceptable downtime and SLAs.
In private cloud, resiliency is generally viewed as a platform deliverable, with redundancy baked into the components themselves. In this deployment model, the objective is to keep the systems running with minimal downtime.
In public cloud, resiliency is more of an architectural deliverable. Redundancy is achieved by the design, often with workloads distributed over multiple components to achieve the desired business outcomes. The objective is risk avoidance that is architected from the very start, resulting in a well-architected framework that addresses requirements for redundancy.
You have no doubt heard that cost containment also requires placing each workload in the optimum environment. Unfortunately, many of the decisions that determine which deployment model is most appropriate are based on consumption pricing alone. This is a short-sighted view as it does not consider operational overhead or the subsequent cost to provide the necessary level of redundancy.
There are also other operational considerations including the elastic or static nature of each workload, the need to auto-scale as well as the provisioning and deprovisioning governances that apply across the entire hybrid estate.
We suggest that you approach cost governance as a strategy, and not just a resource mapping exercise. You will see the greatest benefit over time when including cost optimization as part of your operating model.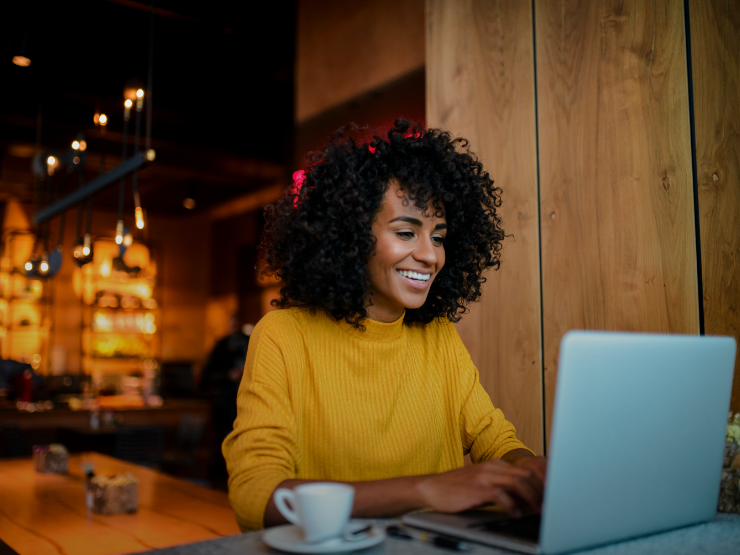 Closing thoughts
The journey to a hybrid workplace and, by extension, hybrid cloud is more about getting the shift to a standardized strategy and operating model right from the 'get-go', than a technology change exercise. By standardizing core business processes and governance, enterprises can align their people and technologies for success.
Additionally, it's about prioritizing and remembering that this is not a stop-start journey. It's a continuous journey, and different parts of your business will be at different points at any time.
The skills, experience and methodologies required to do this are often not natively available within organizations, and this can (and should) be addressed by engaging cloud-native partners through discrete, targeted assessments and short sprints to help you on the journey.
If you would like to speak to one of our team about how we can help accelerate and streamline your business's hybrid cloud journey, please get in touch.