Microsoft Teams governance is not a project, it's a lifestyle
Over the last 12 months, Microsoft Teams has become crucial in supporting remote and hybrid working, permitting users to work, collaborate and learn from any location and any device. Microsoft Teams now has over 145 million daily active users, almost double the number from last year.
There is no doubt that Teams communications and collaboration is here to stay, with the home now the new branch office.
For many organizations, the move to the cloud and Teams was a direct response to the COVID-19 pandemic. Often the result was a tactical rather than a strategic deployment of Teams.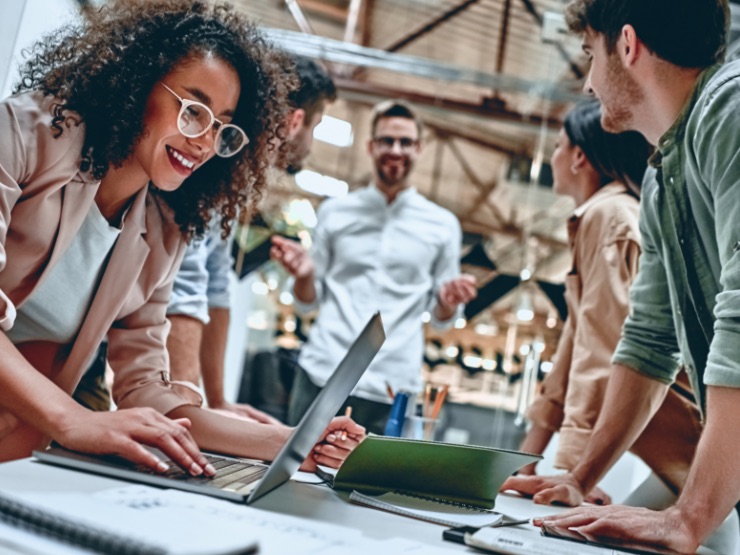 Enabling the hybrid workforce will require additional vigilance from those tasked with governance
Now is the time to take a strategic look at Teams and implement the governance and controls required to answer the key question 'How can I optimize and secure our Teams environment while still empowering our end users to work effectively, with the fewest possible constraints?'.
Our Future Disrupted: 2021 technology trends report states that 'In 2021, we expect that the link between business value and investment will become amplified. Now, more than ever, IT needs to be willing and able to respond to what the business needs'.
If IT are slow to embrace this digital transformation and restrict collaboration within Microsoft 365 and Teams, and if users find this process too difficult or onerous, the risk is that consumer products will be used, outside of IT's governance policies. This poses an even greater risk as data would now be outside of the organization's control.
Based on my experience advising global organizations on securely deploying Teams, here are my three key recommendations for secure collaboration in Microsoft 365 and Teams:
Take a holistic view of Teams governance.
Microsoft Teams is the doorway into the other Microsoft 365 services and as such your governance plan must be focused on Microsoft 365. It's important to take a risk-based approach to governance that balances the needs of security and usability, and which aligns with the business priorities and needs of different groups or departments. Governance is not a 'one size fits all' approach and must:

empower end users to work effectively and compliantly so they get the maximum value from Teams and associated applications
actively manage content and information throughout its lifecycle to minimize proliferation and sprawl
eliminate barriers to collaboration by supporting secure guest collaboration
accelerate the flow of information and ideas by allowing users to streamline and simplify processes using a set of governed and secured applications
minimize the manual intervention of IT by automating administrative processes
improve adoption by providing clearly defined and structured rules to meet the needs of the different use cases and sensitivity of the content

Microsoft 365 and Teams are revolutionizing the way IT solutions are provided to businesses.
It's no longer just an IT project where IT are fully in control of security and governance. Microsoft Teams is a business transformation where users are empowered to use Teams in a way that supports their business needs. However, with empowerment comes responsibility. Many governance decisions can be embedded directly into Microsoft Teams by using functionality already within Microsoft 365. Technology alone won't help users understand what they can or can't do; a 'rule-book' is required. Governance must be backed up with a communications strategy and comprehensive user training so that users understand the responsibilities that come with the new ways of working.

Change is constant.
Microsoft 365 and Teams is a Software-as-a-Service solution that's constantly evolving. Microsoft added over 300 features to Teams last year and has already included 100 new features in 2021. 'Over a year into the pandemic, digital adoption curves aren't slowing down. They're accelerating, and it's just the beginning,' said Microsoft CEO, Satya Nadella. Microsoft 365 and Teams governance mustn't be a one-time-only project with a static plan. It must adapt and evolve as the digital landscape transforms.
In conclusion, the rapid deployment of Teams is just the start of the journey and not the end. IT must work with both security and business stakeholders to create an agile governance plan for Microsoft 365 and Teams. This will need to constantly evolve to support the changing regulatory landscape, the ongoing innovation of Microsoft Teams and new ways of working.
It's important to remember that Microsoft 365 and Teams governance is not a project, it's a lifestyle; there needs to be a process that continually reassesses and adapts to support the business priorities and needs.
Future Disrupted: 2021 technology trends