How COVID-19 is accelerating digitalization
Who's responsible for digital transformation?
COVID-19 has changed everything, and then some. It's forced shifts onto the world that feel sudden and cataclysmic. We're facing high unemployment rates, an economic slowdown, an impending recession/depression, and all that is likely to take place even before a vaccine hits the market. What stands out to me, now more than ever, is that businesses are turning digital in droves.
If you've spent time scrolling social media channels lately, you may have seen the question: who's responsible for digital transformation? Is it the CEO, CIO or COVID-19? A global pandemic has pushed businesses everywhere into an accelerated state of digitalization.
Last week, Microsoft reported a 775% increase of cloud services in regions with enforced social distancing in place. Millions of employees around the world are working remotely, and it's changed the way we think about information technology. Everyone is immediately considered a digital native. For some, the learning curve has been steep. It's a big jump from working in an office to spending your days collaborating online. How do you manage video-based conference calls, exchanging documents online, and driving projects via the cloud – all the while juggling full family households?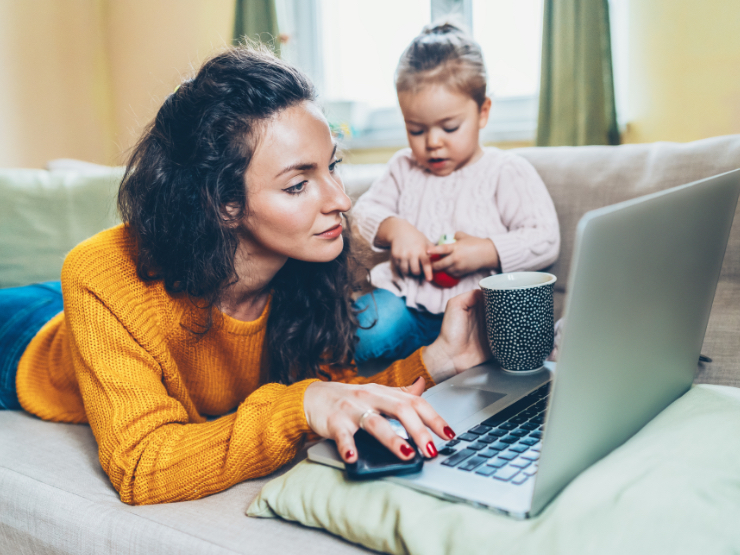 For some, the learning curve of working from home has been steep
Cloud-based solutions are now essential to any business wishing to survive this pandemic. Government departments have had to give up any hesitation they had about operating in the cloud. Cloud isn't just for forward-thinking, modern enterprises. It's for everyone.
Agile is the new normal
And it's often in times of crisis that these kinds of seismic shifts take place. As new business models emerge and cash positions remain cautious, companies will look for technology capabilities and functionalities that directly impact business objectives. Capabilities must be consumption-based so that costs are accounted for once the business attains the benefits.
We may even see work itself becoming consumption-based, with more employees dedicating their hours per project, rather than contractually sitting in an office from 9 to 5. Perhaps work will be rewarded based on the outcomes delivered, and people (and machines for that matter) will work from anywhere and at any time.
These new ways of working could have a major impact on how organizations structure their IT department. Will the IT department evolve by only sourcing capabilities that businesses need directly and in a consumptive (pay per use) model?
Moving forward, everything we do will need to be inextricably linked to business objectives. Funding for sizable projects will be put on hold and companies will want to correlate spend directly to their income statement.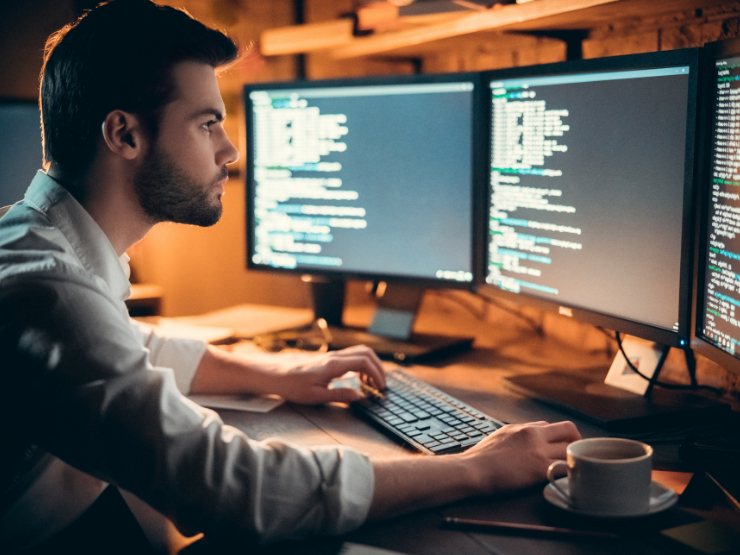 Security is pushed to the forefront during rapid digitalization
Data and security lead the way
Data will continue to reign and those organizations maximizing their information will be the winners in the post-COVID-19 economy. How companies use and leverage data to improve their business will become the most important USP, connected to the customer experience they want to deliver. While the retail sector will suffer, online retailers that provide personalized experiences will thrive.
Security will become a sharper focus point as governments deploy new applications to map who's had the virus and who hasn't. The question of data privacy and security will become a default condition into any solution build.
Operating in a COVID-19 world means you must be digitally native, agile and data-driven. How do you see the new world? Are you ready for the modern collaboration it brings? Take our online assessment.