The shift to hybrid working at the beginning of 2020 made the case for migrating many applications to the cloud.CX environments are no different. In fact, it's becoming increasingly difficult to consider almost any application without understanding how it interacts with the cloud in one way or another.
Our 2021 Global Customer Experience Benchmarking Report identified five ways that organizations are leveraging cloud to enable better customer experience. These are:
Flexibility
Integration
Uptime/reliability
Customization
Ability to test new ideas/solutions
We're seeing that cloud-based CX solutions have now become the standard for delivering customer-facing services. There are several reasons for that, but the foremost is the ability of cloud to remove barriers to entry by offering immediate access to a broad ecosystem of features and applications. In an environment where innovation is continuously accelerating organizations need to access services such as AI, machine learning, digital contact channels, quality monitoring and employee engagement and enablement. However, with the pace of the industry, they need these to be implemented quickly, at scale and at a lower cost than on-premises or hosted solutions.
Cloud-based the only way
In this scenario, cloud-based solutions are the only realistic options. Especially now that working from home and hybrid working are the new normal, also for customer service employees.
Cloud enables the hybrid workforce by creating a collaborative environment that allows agents, managers and leaders to work closely with each other while ensuring that all customer information is protected.
The cloud platform also enables organizations to accelerate the process of agent onboarding and setup, along with the potential to seamlessly integrate chatbots and other advanced services.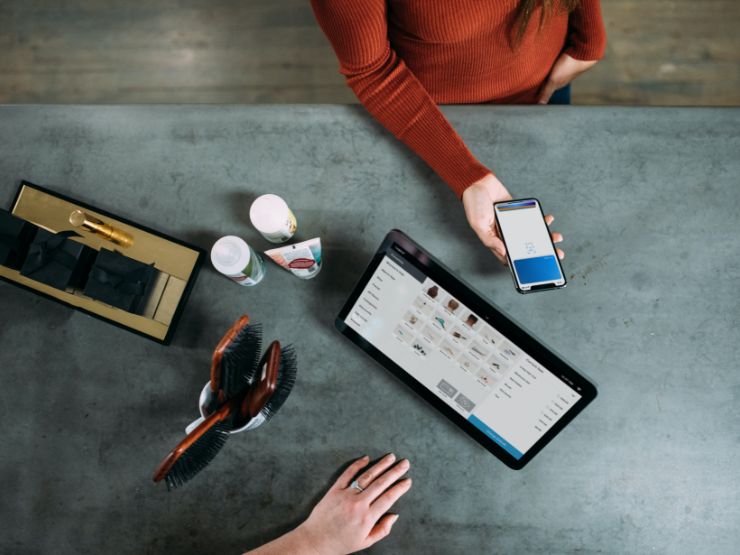 The needs of the customer need to remain at the forefront when adopting cloud-based CX services
That doesn't mean that leveraging these services is simple or plug-and-play. With a myriad of services available organizations often feel overwhelmed and only adopt a small subset of capabilities. Or new capabilities are implemented simply because they're available without adequate thought around the implications of these decisions on key metrics such as customer satisfaction.
A seemingly simple decision to deploy chatbots to deflect call volumes may seem logical, but without the proper design and thought underlying the implementation they can cause frustration and disillusionment for customers.
Put strategy first
A lack of integration into a cohesive CX strategy is often the reason why chatbots trigger dissatisfaction among customers. This may also be driven by organizations not taking a data-driven approach to their CX strategy, ignoring customer journey data and not using this to balance the use of human and AI resources.
The flip side of this danger is that features that aren't delivering can easily be tweaked or turned off with no impact on downtime. But chopping and changing the channels available to customers can also prove annoying as there's no consistency in the overall customer experience.
We advise organizations to look closely at the use case before they turn on a service, so they understand the likely impact on customers and if it will achieve the desired results.
Cloud solutions also offer organizations access to much greater levels of data and analytics than traditional solutions. However, if your company doesn't have a culture of leveraging data as part of the decision-making process then these capabilities will be, at best, wasted and, at worst, used in a way that results in the incorrect decision being made. Understanding your level of data maturity is critical when levering these capabilities.
The benefits of adopting a data-driven process means that you're able to analyze customer service interactions and employee performance and measure their impact on customer satisfaction, then loop that data back into sales intelligence so they can direct customer personas to more appropriate channels and agents.
Use caution, but don't pull back from the cloud
These issues should not be a reason for you not to embrace a cloud-connected CX strategy. Rather you need to keep them in mind as you progress on this journey. Organizations that resist the move to cloud risk being left behind. Other risks such as continuing to invest in legacy platforms will only result in higher costs down the line, the potential for increased downtime and the danger that you're seen as a CX laggard as competitors can roll out new services more quickly.
The challenges that integration used to pose are also now becoming a thing of the past as standardized cloud-based APIs enable quick and seamless integration with both modern and legacy platforms. While some organizations will move their entire CX environment to the cloud, even those who choose to retain legacy platforms can leverage the power of cloud-based services, creating a hybrid environment delivering enhanced business value and driving increased customer and employee satisfaction.
Learn more about how the CX landscape is evolving: Download the 2021 CX Benchmarking Report.
Get a head start in designing a connected and personalized customer and employee experience. Contact our CX Advisory team.