>5 key questions to ask when looking at your collaboration environment
The modern IT environment is increasingly complex. Not only is the number and scale of applications increasing, but these applications need to work seamlessly together, irrespective of where they're hosted – on premises, in the cloud or in a hybrid environment.
The data generated from hundreds of online interactions, through applications accessed from numerous devices across multiple environments, needs to be made accessible in a meaningful way – in order to ensure that all parts of the business can access the information they need to make critical decisions. The complexity escalates.
Modern collaboration systems need to cater for all users across the organization, who have different levels of skill, capability, and, of course, requirements and expectations of the technology at hand. These different personas interact with technology in vastly different ways and any solution needs to find ways to accommodate this, without reducing the capabilities of the system.
Finding a solution that caters to this requires understanding and responding to their behavior; requesting their feedback and in turn, listening to what they need, appreciating which tools and systems give them the best experience (and therefore improve their productivity) and which cause frustration. Once this information has been gathered and processed, it is possible to create a long term strategy to put the platforms, tools and systems in place to ensure the future needs of the organization and employees are met.
Creating an integrated modern collaboration solution adds challenges
Most organizations and their employees leverage solutions from across several different vendors. Creating a collaboration ecosystem is made even more difficult when individual business units within the organization are independently adopting systems, with little regard for interoperability and the need for enterprise level security.
To create a long term strategy, it's essential there is an understanding of what the vendor landscape is, how many technology silos exist and how they can be integrated to deliver a future proof collaboration solution.
The aim is the creation of a collaboration strategy where investments are coordinated and focused on delivering against the business strategy. Through a synchronized approach to providing a modern collaboration ecosystem, it's possible to ensure that the organization can drive the maximum benefit from its investment in collaboration technologies.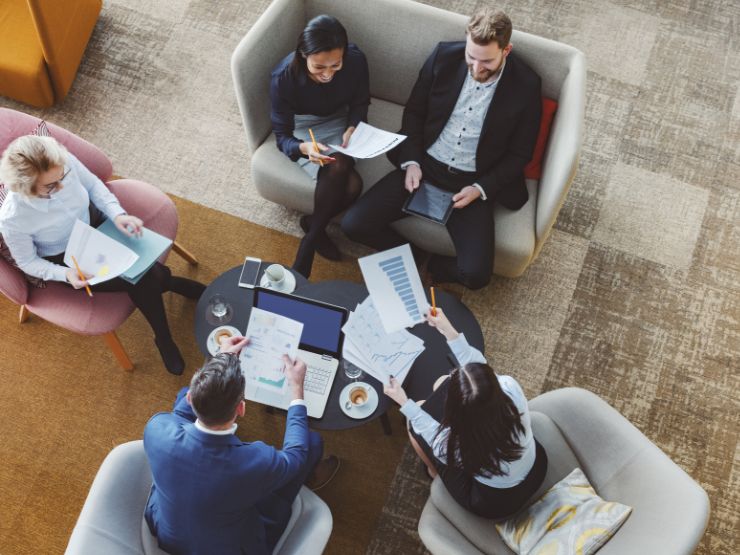 The challenge this poses is that, just as in most areas of technology, there is a general shortage of IT skills. Many organizations are finding it difficult to manage complex multivendor collaboration environments as well as keep pace with the number of new features being launched on evergreen platforms. This is compounded by the diversity of platforms found in your typical organization. Investing in these skills directly is not viable, and the cost of acquiring and retaining them is often too high for companies to shoulder.
Choose the right partner
Ensuring that the organization has access to these skills, by choosing the right partner, is a fundamental step in ensuring that your collaboration solution delivers against your and your employees' expectations.
Getting the deployment of a modern collaboration solution right is critical not only to ensure that employees are able to work together effectively, irrespective of their persona, where they are or what device they're using, but also to breaking down disparate technology silos. Creating a collaboration environment that is both consistent and minimizes complexity remains vital in producing a user experience that delivers against the goal to improve overall productivity. IAs well as choosing and designing the right solution and deploying it according to best practices, operating the solution in a steady state is equally important.
Making sure you have the solution available and performing as expected throughout the lifecycle ensures that the users will adopt and collaborate using the features of the solution, providing the return on investments expected.
Some key aspects that need to be front of mind when considering your collaboration strategy are:
How do you get employees to

adopt the right productivity and collaboration tools today

? Is it easy to drive adoption of new technology throughout the organization?

Do you know what devices and applications your employees are using?

Do you understand the different personas in your organization, and what their different workstyles require for optimal satisfaction – and therefore improved productivity?

Are you under pressure to contain costs or do more with your current resources?

Do you have the resources to plan and map the transition from managing your current environment to managing a future cloud/hybrid environment? And then to operate your current/legacy estate during the transition to future voice/video technology?