Cloud considerations for your workplace strategy
As businesses refocus and adjust to a post-pandemic reality, they're taking a long hard look at their workplace strategies.
There's a general acceptance that the nature of work has changed forever. Most organizations recognize that today, to attract and retain good people and ensure their ongoing productivity, they need to prioritize their care and wellbeing.
Businesses understand that for the foreseeable future, 'work' will take the form of a mix of home and in-office engagements, collaboration and teamwork. In this model, people are afforded the chance to enjoy a better work-life balance, and their environments are both safe and sustainable.
But a persistent challenge is finding ways to architect and enable this model without sacrificing productivity, cost and security.
It's a delicate balance to manage, but something I believe is well within every organization's reach.
What are our clients telling us?
In understanding the converging forces that have brought businesses to this tipping point, it's helpful to reflect on some of the key findings of NTT's recently published 2021 Global Workplace Report. Here are a couple of data points that stood out to me:
Cloud collaboration tools increased significantly during the pandemic, and this trend looks set to continue this year with many organizations opting for a cloud-first approach.
In the last year, the number of C-suite executives who strongly agree that their organization has been more reliant on technology since the start of the pandemic has increased by 18.4%.
Cloud computing (52%) and cybersecurity tools (51%) are most likely to be part of their workplace strategy, followed by mobile/remote working tools/networks (48%).
Looking forward, 71.1% of C-suite execs say that connected workplace technology and enabling collaboration and efficiency are very important to their organization's future workplace strategy.
Clearly, the data suggests that businesses accept that digitization and the adoption of cloud platforms hold the key to unlocking superior customer and employee experience outcomes. However, there's also evidence that, in many cases, technology deployment has yet to catch up.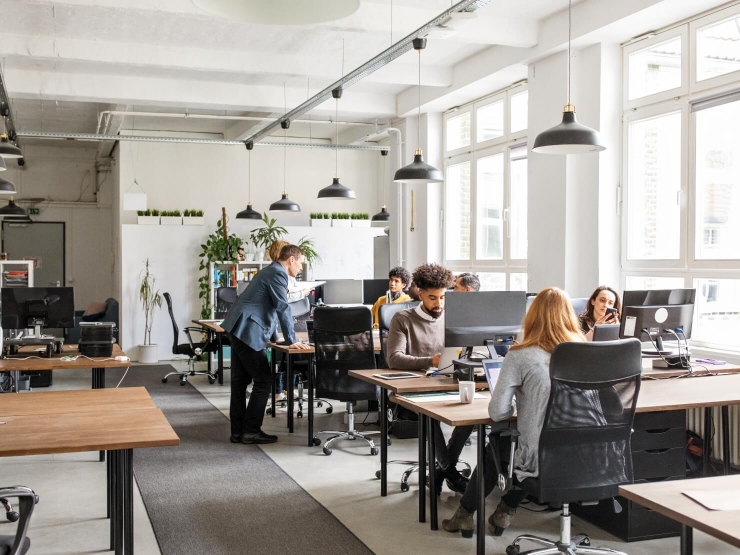 Understanding the roadblocks
In my recent conversations with clients, they've shared thoughts and concerns that confirm these findings.
They tell me that while they see the wisdom in leveraging their existing cloud platforms and the data and analytics they provide to enable better, more meaningful person-to-person connections, they're encountering a few stubborn roadblocks.
Specifically, clients tell me that while cloud solutions are relatively easy to deploy and consume, post-implementation, they introduce a higher than anticipated management burden.
The truth is that hybrid and multi-cloud environments do indeed introduce operational complexity. And if organizations lack the level of in-house skills or resources to cut through this complexity, they won't have the time or capacity to focus on more strategic imperatives such as product and service innovation.
Further complicating the problem is the required security, governance and authentication effort that must take place behind the scenes. In hybrid, multi-cloud environments, you need to orchestrate a myriad of moving parts. This makes monitoring, controlling and updating policies a far more tricky exercise than when everything is located neatly on-site.
Other common thorns in businesses' sides include:
planning and managing ongoing application modernization and refresh initiatives
migrating applications between on-premises and public or private clouds to ensure they're driven to the correct execution venue and perform at their peak
And last but not least, there's the challenge of consistently delivering cost-effective, standardized, automated and repeatable cloud services that contribute to rather than constrain operational efficiency.
If you're not on top of each of these issues, ultimately, it will be your users that will suffer, as you'll inadvertently compromise their ability to access the applications and data they need to do their jobs, irrespective of the location they're in or the devices they may be using.
Breaking it down
My advice to clients who are wrestling with these challenges is to break the problem down into its core components. Think of cloud as an operating model. Consider people, process and tools. By this, I mean that if they want their technology to be a true enabler, they need to take a holistic view. So, they need to equally consider:
the technology itself
the network and infrastructure that support it (both cloud-based and on-premises)
the profiles of the employees who are using it
Now, for some, that might sound like a tall order, but it needn't be a daunting prospect or an end goal that's beyond your reach.
A sensible option is to enlist a partner to guide you through each of these critical steps.
At NTT, we've seen great success in helping our clients relook their workplace strategies from the ground up. This involves working with them to design, configure and manage their environments in a way that truly enables the post-pandemic hybrid workplace reality. In our experience, the best results happen when the focus is on the user and operational outcome, not the specific vendor products and technologies.
Importantly, we recommend taking the long view. We believe that once you've set up your multi-cloud ecosystem and got your various cloud and legacy assets working in concert, it's no time to sit back and get complacent.
We need to understand that as the world around us continues to evolve, so too must our technology operating models. That's why it's essential that your environment is architected to accommodate fluidity. It needs to be able to flex, scale and change course as your users' needs and business priorities change.
If you'd like to learn more about NTT's cloud consulting services, get in touch and talk to one of our cloud transformation experts.