Transforming digitally means many organizations face a skills gap

Performing network design and operations in modern software-defined infrastructure requires skills that traditional network engineers often don't have. Today's programmable networks automate many of the routine network management tasks that engineers once performed manually. At the same time, they introduce new functions and controls network managers have never had to deal with before.
Organizations modernizing their application and network infrastructures have many decisions to make regarding design and operations. They have to decide which workloads they should move to the public cloud and which are best left in a private cloud environment or on-premises data center. They need to make performance optimization and security decisions that depend on network segmentation and proper routing of traffic across different carrier technologies and service providers. They need to consume application programming interfaces (APIs) that link processes distributed across multiple cloud environments and on-premises infrastructure, and they need to automate network provisioning and policy management. They must do all these things while building the most cost-effective operational model possible.
Some of the skills organizations must acquire include:


More certified expertise in a greater breadth of vendor technologies. This is because modern networks are multivendor infrastructures. Organizations are adopting many products and services from different technology manufacturers in addition to multiple cloud platforms, choosing solutions that are best suited to fulfill essential business requirements.


An understanding of programmable networks. As networks become increasingly software defined, IT organizations need to understand how functions and policies are built into the network fabric. We are already seeing the content of network certifications changing from physical engineering to software programming. Virtual network functions are becoming the building blocks of a modern network infrastructure.


A greater understanding of workload balancing across a multi-carrier, distributed network infrastructure. This will involve understanding traffic engineering and performance analytics as they relate to applications running a hybrid infrastructure, which becomes an important part of performance optimization and cost management.


An understanding of new approaches that embed security functions into applications and the network fabric. Security is moving from being a function performed by security appliances attached to the network to functionality that's embedded in the network infrastructure. Most cloud platforms provide their own security controls that users must master. There's an entirely new generation of vulnerabilities arising from improper implementation of cloud-provider security controls and lack of clarity around where the service provider's security responsibilities end and the customer's responsibilities begin. This becomes a serious issue in complex environments that involve multiple vendors and service providers. Security is increasingly becoming a network function.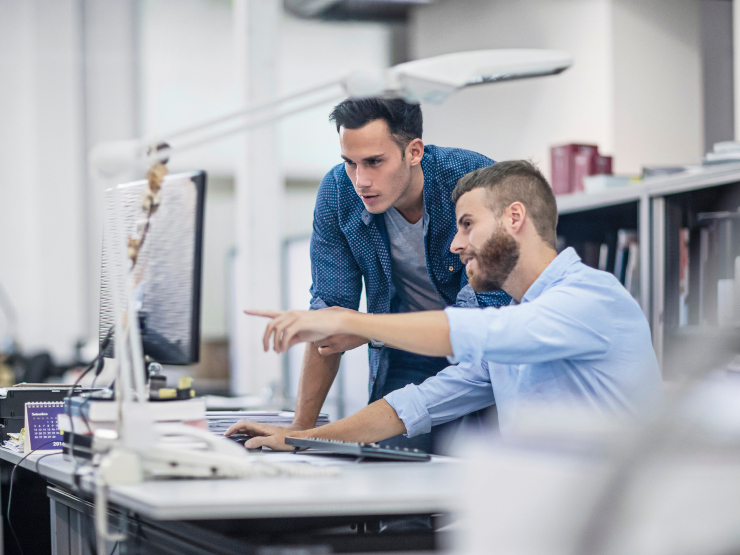 Many organizations face a skills gap as they begin to transform their network infrastructures in the face of continuous technical innovation. One way to address this is to hire the expertise, but technical architects, solution architects and enterprise architects with skills and experience in programmable networking are notoriously difficult roles to fill.
Another approach is to train existing staff. Many large organizations have ongoing training programs to maintain their in-house skill sets. However, it's costly and time consuming to do this kind of training at scale. Although companies should always train their IT staff, it may not be practical to do that in preparation for a large infrastructure transformation.
Many firms work with a networking consultant to bridge their skills gap. Managed service providers have the scale and vendor partnerships, and it's their job to make the investment in transforming their skills. Having more people with the right skills sooner than individual companies, they're able to help their clients move forward faster than those companies could on their own. An important part of any transformation process is for the consultant and client to sit down early to determine exactly what resources and skills are needed for a transformation, and how to fill those gaps. A large managed service provider will be in a position to fill out a client's existing IT team with the necessary skills and resources to ensure a successful transformation.
We've been recognized as a Leader in the IDC MarketScape: Worldwide Network Consulting Services 2019 Vendor Assessment.