Workplace modernization for a new era of working
The world of work is constantly evolving – and hybrid work models are becoming the new normal. COVID-19 provided many global challenges, but in the aftermath, it's proving to be a catalyst for change. With employees working remotely across the world, rather than from the traditional office environment, employers have been forced to reimagine the workplace – and employee experience – at lightning speed. With many people beginning to return to the office, the work environment must adapt to accommodate team members working from multiple locations. This means that, in the future, to ensure equality across organizations, all meetings need to accommodate both in-office and remote participants on an equal footing. What organizations do today, and going forward, will lay the foundation for an entire generation's way of working, with company cultures needing to adapt to support hybrid working.
The global pandemic hastened the demand to modernize the workplace and to create a hybrid work model – part remote and part office based – to help transition employees back to the office, support remote workers, attract new talent and ensure long-term success, all while accelerating digital transformation.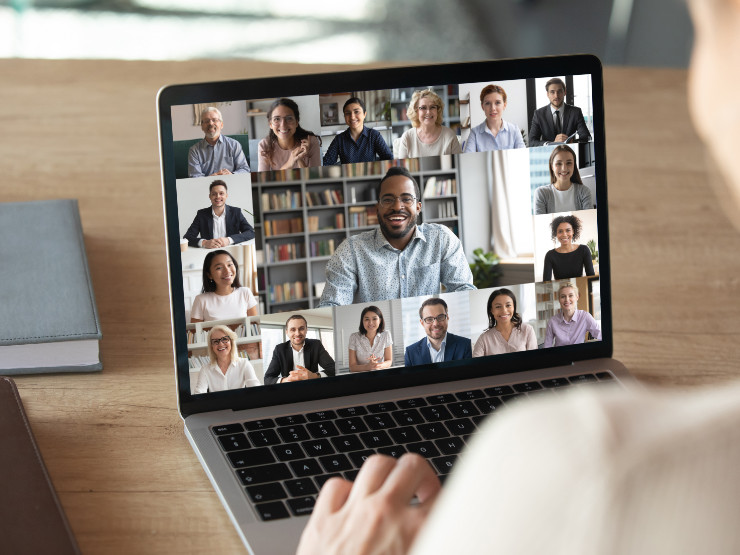 Employee experience matters now more than ever
Workplace modernization can improve employee wellbeing, enable digitization, and repurpose office spaces that no longer suit the modern work environment, but while organizations have become more reliant on technology, according to the 2020 NTT Intelligent Workplace Report only 45% of employees have what they need to work remotely.
Today's organizations recognize the value of employee experience as a crucial strategic differentiator. From enhanced productivity to a healthier work environment, organizations can reap the benefits of creating a smart workplace. Company culture is facing a seismic reimagining, as there will always be a remote worker within the team that needs to be supported by the wider network. And as employees continue to work remotely, the way they collaborate and interact has fundamentally shifted. Those employees who have been working remotely, and are now returning to the office, are also expecting to have a similar collaborative experience as they have become accustomed to.
The reimagined workplace goes beyond simply delivering a new software platform to employees; it is about ensuring the correct ecosystem is in place within the foundation and ethos of the organization itself. With the move towards hybrid working, it's essential that employers keep their workers engaged and connected, anytime, anywhere, and that they're provided with the correct tools to best perform their role and bring an enterprise-class performance to their home.
Ensuring that the organization's network architecture and underlying strategy are aligned with employees' needs, is critical in supporting the employee experience in the long-term.
Creating a superior employee experience isn't something that organizations can accomplish on their own. Choosing the right partner can assist organizations in rethinking their work strategies for long-term success one that will help them create a digitized workplace which is secure by design, with cyber-resilience built-in.
Addressing employee experience expectations can rejuvenate legacy technology with the latest collaboration tools transforming employee culture, moving it to the next level. Offices are being redesigned to provide safe and collaborative environments, that can facilitate creativity and drive activity-based work initiatives while advancing video conferencing and collaboration to better enable new flexible workstyles including remote, hybrid or frontline.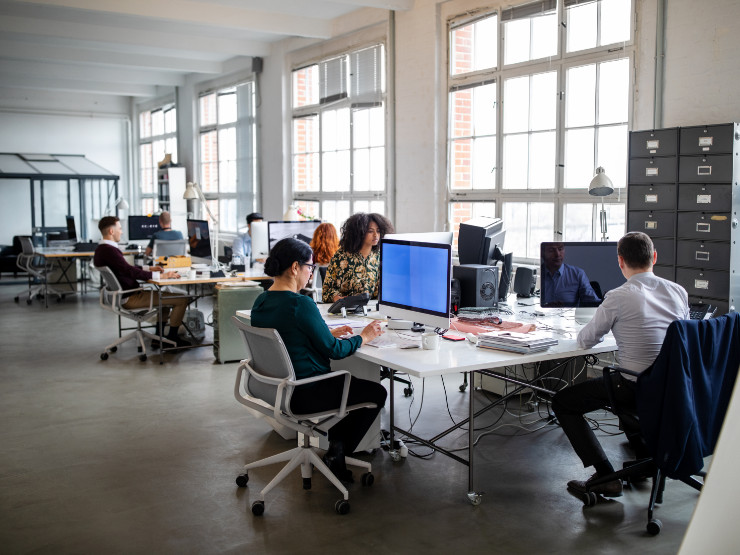 Accelerate collaboration and communication to enhance the employee experience
As the market shifts, employee experience tools such as Microsoft Teams can help accelerate time to value, and create a customized, unique environment for employees to engage and connect. The move to Microsoft Teams provides employees with a 'collaboration hub'– a technological replacement for the boardroom. Here employees can collaborate via both video and audio, share content, and enable group discussions all at the touch of a button, regardless of location or time zone. This has fundamentally changed how people work, as has the shift from traditional emails and file shares.
Organizations that harness the Microsoft Teams' platform to modernize business processes and create integrated apps will reap the benefits by having one easy, intuitive place where work gets done, wherever you are, on whatever device you're using.
With the addition of Microsoft Viva, employers can offer their teams a platform that brings together communications, knowledge, learning, resources and insights. This includes providing access to essential resources, insights into business performance, relevant training, information and experts from across your organization.
Embracing the potential that a world class employee experience can offer can help you achieve your business objectives while creating a work environment that is safe and healthy for your employees. With remote working becoming a permanent part of working life, it is even more important that employers better engage with employees. And as the workplace changes, we're able to help you to redefine what the workplace means.