Conflicting stakeholder views on the future of work point to gaps in detail, tools and enablement
The pandemic has changed both the way we work and how we think about work as part of our broader human experience. Employees want to be recognized as individuals, not resources – which means organizations must prioritize their wellbeing and work-life balance. Our findings show that leaders, managers and employees often have very different views of what the future of work should look like – and how to enable it. Forward-looking enterprises have moved ahead with secure-by-design digital transformation to enable frontline, hybrid and remote employees to work safely and productively – and those doing this well are reaping significant rewards.
2021 Global Workplace Report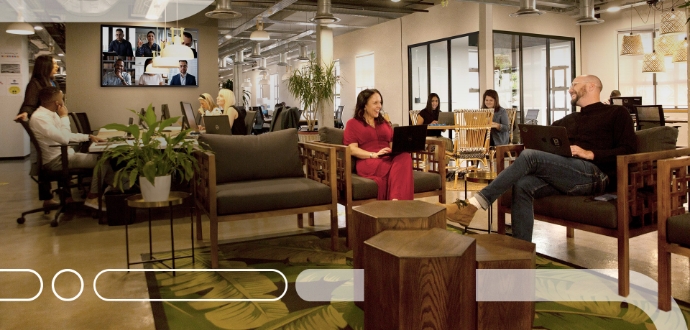 EX needs to extend further into the enterprise
Discrepancies in executive, operational and employee feedback indicate that EX needs to extend further into the enterprise to deliver what's important to employees and enable business outcomes.

Employee experience (EX) - the way employees perceive and feel about the organization, based on their individual and cumulative interactions with customers, leaders, colleagues and the overall work environment – is not yet a strategic differentiator for many. Those that have advanced and optimized their workplace strategies are far more satisfied with their current EX capability. A focus on EX and wellbeing is delivering tangible results, particularly in improving work-life balance, employee wellness, overall productivity and business growth.

Wellbeing replaces productivity as the top factor driving change to workplace strategies. Our findings show close on two-thirds of CHROs say employee wellbeing levels have deteriorated since the start of the pandemic, and many organizations are struggling to prevent employee burnout and manage maximum working hours. Organizations believe the working environment and workplace support systems have improved since before the pandemic – but employee sentiment tells a different story. Only 23.1% of employees say they're very happy working for their current employer.
Most organizations need to ramp up efforts in the areas of technology enablement, employee engagement and wellbeing. Analyzing data across the 'three Ws' – work, workforce and workspaces – will provide insight into where changes and improvements are needed to create moments that matter to employees.
Value attached to EX within the organization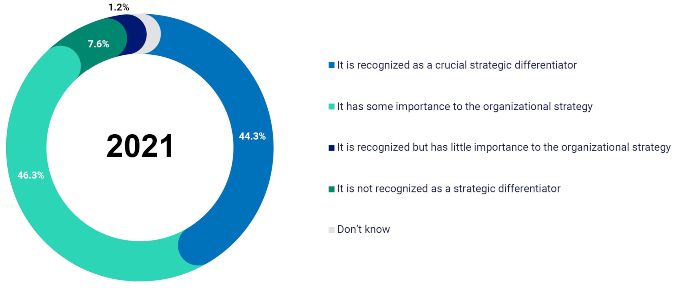 Figure 1: Value attached to EX within the organization

To what extent is the value and business contribution of the employee experience (EX) recognized within your organization? n=1,146
Satisfaction with current EX capability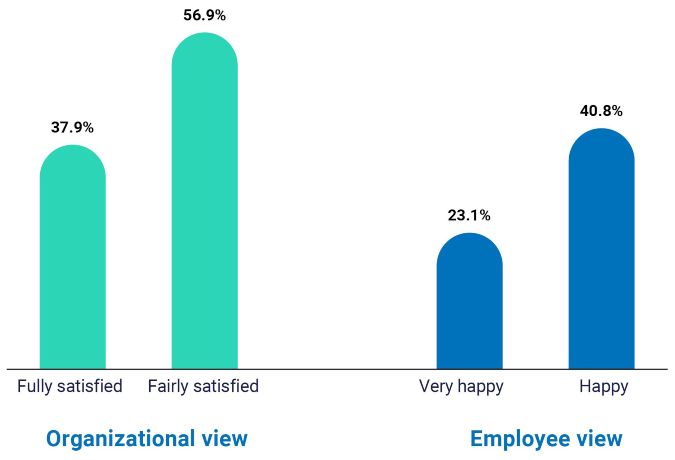 Figure 2: Satisfaction with current EX capability (organizational and employee view)

Organizations: How satisfied is your organization with its current employee experience (EX capability? n=1,146


Employees: How happy are you working for your employer? n=1,402
While
64.4%
of CEOs are very satisfied with their current EX capability;
just 23.3%
in operations say the same.
90.6% of organizations recognize the value of EX to their strategy or as a crucial strategic differentiator … yet, just 25.0% fully agree the value of EX is understood and embraced across the enterprise.
There's a considerable disconnect between intent and execution in the enterprise: Our findings show most executives believe they've made more progress in key areas of workplace strategy than what their operations teams – and employees – believe.



Organizational strategies, policies and technology to enable different workstyles are yet to be clearly defined.
The main barrier to achieving desired operating models is that different enterprise functions and employee groups want different things.

Technology dependences are growing, but internal skills to optimize those technologies are scarce. Without the right skills to implement and support technologies that augment EX and CX, customer satisfaction will drop – and so will revenue and profits.
Limited in-house skills are a barrier to maximizing technology investments in order to enhance EX, CX and overall performance.
While technology can help overcome many external barriers, humans are still siloed in their thinking. To address the gaps between perception and performance, the entire executive team should be responsible for driving workplace strategies that enable business outcomes and ensure shareholder value – and ensure there's a plan to execute it effectively.
Top 10 reasons organizations are failing to achieve their desired operating model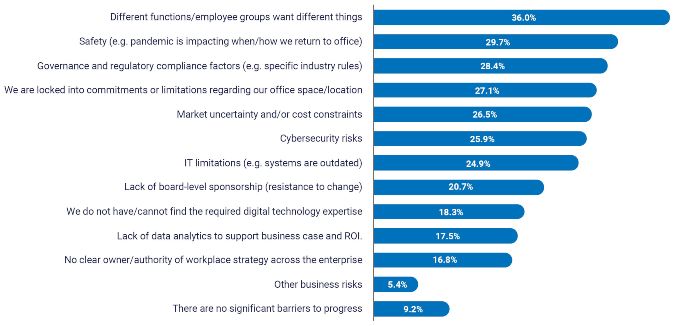 Figure 3: Barriers to organizations achieving their desired operating model

What, if anything, is stopping you achieving your organization's desired operating model? n=1,146
54.0%
of organizations say their future workplace strategy is defined and agreed.
72.0%
of CEOs say strategies to modernize and digitally optimize the future workplace are defined and agreed (up from 62.5% in 2020)
47.2%
of operations staff would agree.
enabling
Enabling optimized working 
Leading organizations are accelerating their digitization strategies to augment EX and CX capabilities
As organizations revisit their policies in light of changing workstyles, technology will need to support a range of employee profiles and work location preferences. This year's findings indicate a general '30-30-30' split –when given the choice, approximately 30% of employees would prefer to work remotely, 30% from company premises, and 30% want to alternate between the two.

Our research indicates leading organizations are accelerating their digitization strategies to augment EX and CX capabilities, and drive business outcomes.
Cloud and cybersecurity are the top technology tools underpinning workplace strategy. However, organizations optimizing their cloud technologies are in the minority and many are facing business risk as a result.
Limited in-house skills are a barrier to maximizing technology investments in order to enhance EX, CX and overall performance. The vast majority of organizations agree they've had to completely rethink their IT security to accommodate hybrid and remote working and considerations of managed services are on the rise.
Deployment of key technology enablers is still relatively low. Technology and the digitization of employee support are among the top five enablers of workplace strategies, yet deployment rates are low. Leading organizations are much further ahead in their uptake of workplace analytics, workflow management software and artificial intelligence (AI) and machine learning (ML) support.
For technology to enable optimized working, organizations need to consider the technology itself, the network and infrastructure which supports it, and perhaps most crucially, the needs and profiles of employees who are using it.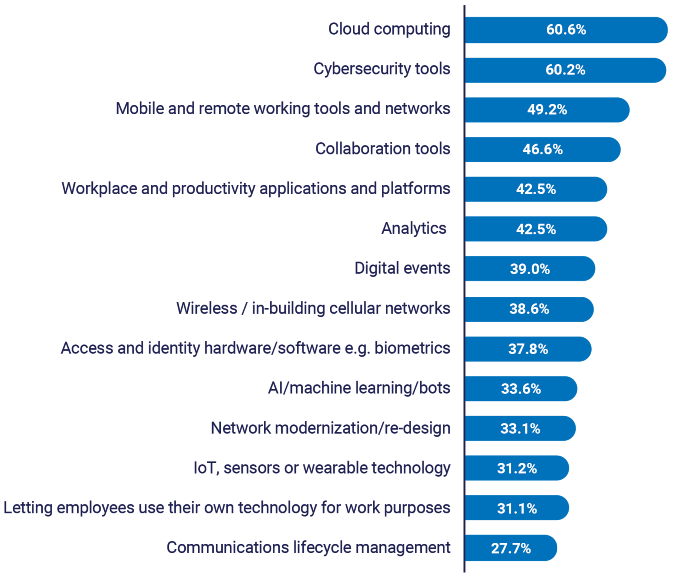 Figure 4: Tools and technologies part of current workplace strategy

Which, if any, of the following tools and technologies are part of your current workplace strategy? Base: IT & CDO n=350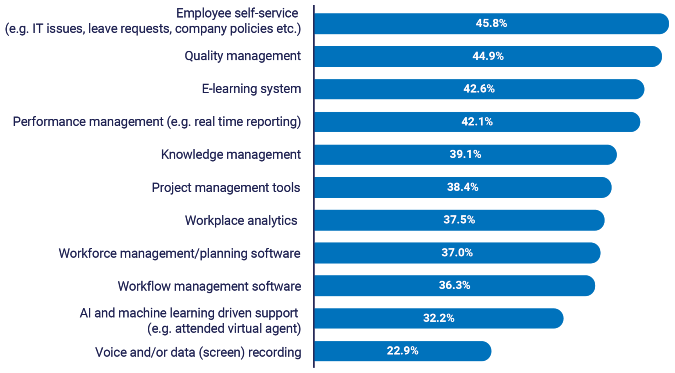 Figure 5: Deployment of technologies to enable employees and improve productivity

Which, if any, technologies have you deployed to enable employees and improve productivity? n=1,146
workspaces
Digital and physical workspaces
The modern workspace can be anywhere
No longer a fixed location, the modern workspace can be anywhere. Rapid changes to workplace practices in the last year have shown that remote-working is viable across most industries and regions. But working from home is actually the least preferred option among employees – most want the option to work from company premises at least some of the time.
This year's data shows a more gradual trend of moving away from office-based or factory-based working to remote-only or hybrid models than many have suggested. This means organizations will need to enable a more diverse workforce to connect, collaborate and be productive across different environments – and deliver an equal experience for all employees – while remaining agile to pivot future workplace models for evolving needs.
Face-to-face engagement is still important, however. It's valuable for building a sense of teamwork, strengthening client relationships and building social connections at work. To support this, around two-thirds of organizations are incorporating videoconferencing, video collaboration spaces and more teamwork spaces at company premises.
Understanding the dynamics behind where, when and how people want to work will help organizations create workspaces that give employees the flexibility to work from anywhere, and ensure an equal user experience for all workstyles.
Employee work locations – pre-pandemic and now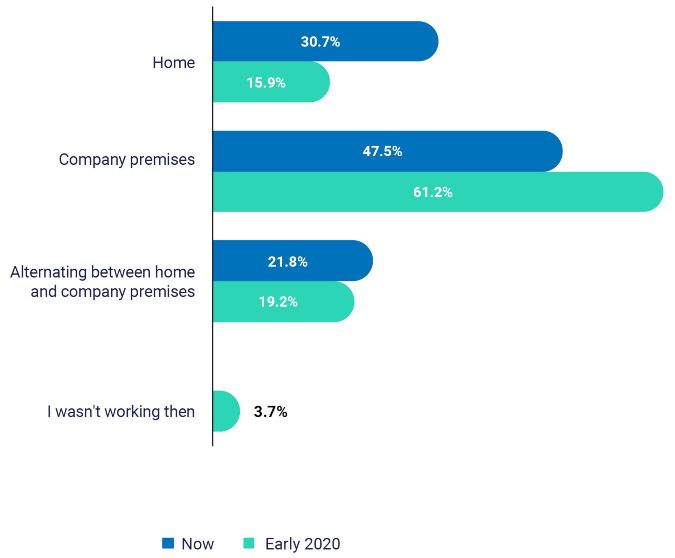 Figure 6: Employee work locations pre-pandemic and now

In what type of location do you currently work? And where did you work at the start of 2020? n=1,402
Expected level of remote working for hybrid workers post-pandemic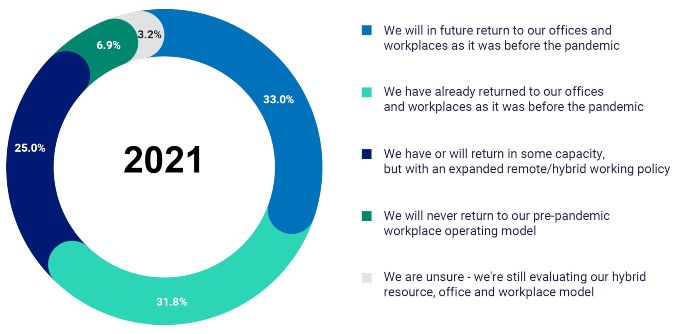 Figure 7: Organizations' expected return-to-workplace model

In light of the COVID-19 pandemic, has your organization returned to office(s) and workplaces as normal, or are you adopting a more distributed resource and workplace model??n=1,146
Although hybrid operating models have introduced new challenges to implementing and measuring sustainability initiatives, this year's findings indicate many organizations are stepping up to drive positive change in their areas of influence.
There's been an increased focus on a range of sustainability initiatives in the last 12 months, and more organizations have signed up to comply with international sustainability and workplace standards.
Sustainability is key to workspace design and the connected workforce. It's moved from the realm of compliance and is taking a more prominent position in how organizations build their brand, attract and retain talent, differentiate and reduce operational costs.
As they work towards net-zero targets, organizations will need to broaden the scope of their sustainability efforts and engage employees both individually and collectively to drive positive change. They now need to look at sustainability holistically, across all work locations and employee workstyles, to gain an accurate assessment of their current situation and where to focus future efforts.
89.1%
of organizations agree that they're aligned with the United Nations Sustainable Development Goals (SDGs), in support of their ESG agenda.
30.9%
say sustainability is part of their sales proposition to customers; another 29.8% say it's part of their procurement requirements for vendors.
39.5%
of employees say they will select an employer based on the company's purpose and values.
Areas of sustainability focus for organizations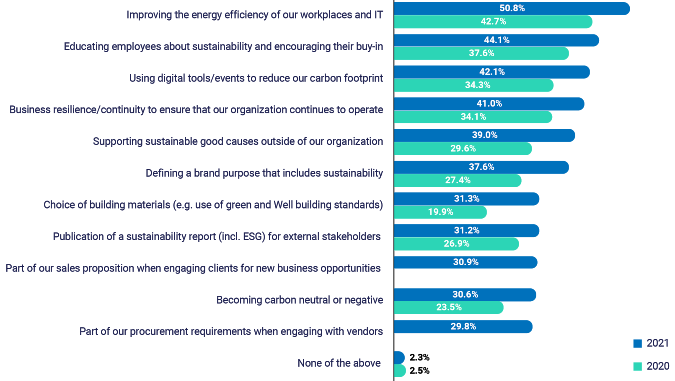 Figure 8: Areas of sustainability focus for organizations

Which, if any, of the following form part of your organization's focus on sustainability? n=1,146
Benefits of technology to ESG agenda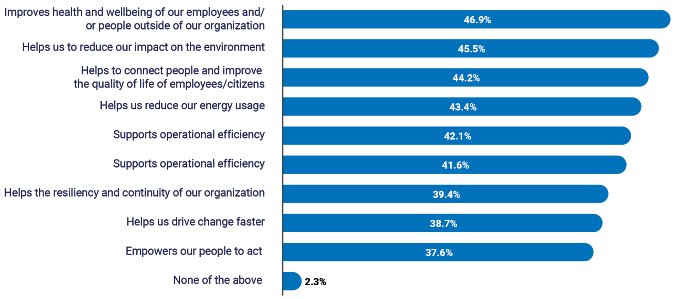 Figure 9: Benefits of technology to ESG agenda

How, if at all, does technology benefit your ESG (environment, social and governance) agenda? n=1,146

Delivering a connected experience
Work is part of our human experience, so work experiences should be designed around what motivates and empowers humans. Organizations need to architect new ways of working that are hybrid, flexible and secure – delivering a consistent and frictionless user experience while focusing on security, scalability and cost.
Find out how you can accelerate your workplace transformation by downloading our 2021 Global Workplace Report below. This year's Report includes research from global organizations as well as global employees.
form