The world of work is constantly evolving – and hybrid work models are becoming the standard expectation.
Inclusiveness between office-based and remote workers is essential for effective collaboration to deliver an enhanced employee experience, and buildings require a new purpose to remain attractive to those using them.
Organizations that build workplace strategies focused on employee wellbeing, digitization and repurposing of office space will attract and retain talent, ensuring long-term success.
Together with Cisco, we help realize the value of collaboration and productivity tools, the network fabric and data generated from facilities management to support your hybrid workforce.
Seamless anytime, anywhere collaboration
Communication has never been more important. Success depends on making the right connections and delivering exceptional experiences to your customers and employees. NTT and Cisco develop solutions designed to enable new levels of engagement, keeping your teams connected in a seamless and secure way, whether you choose a cloud, hosted or on-premises model.
Your one place to call, message and meet
Everything your business needs to collaborate in the world's first unified, purpose-built selection of services for hybrid work.

Webex is now delivered as a comprehensive service suite that contains industry-leading calling, messaging and meetings, supporting physical, virtual and hybrid events with enhanced user experience and service quality.

And, with the Cisco Collaboration Flex Plan, it's easier than ever to connect your teams with one simple, cost-effective subscription.

Mix and match between cloud, on-premises, hosted and hybrid deployment options, scale as needed and only pay for what you use.

To address your communication requirements and determine the suitability of your current deployments for a move to a subscription-based cloud solution, start with our Cisco Cloud Collaboration Readiness Workshop.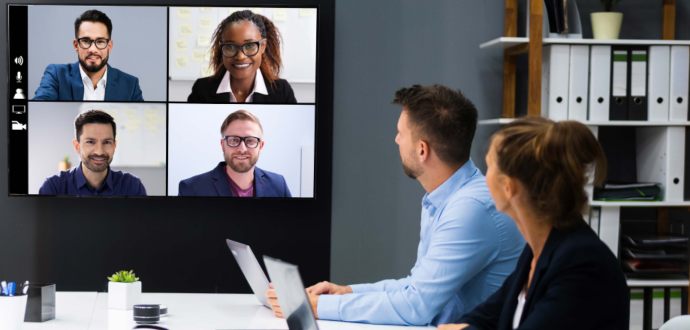 Flexible collaboration without the complexity
One purchasing plan to meet your current and future collaboration needs.
With subscription-based billing and access to the full suite of Cisco collaboration tools, you can provide the services your users require, as and when they need them. You'll be able to reduce the complexity of multiple licensing, boost efficiency and drive adoption across your organization through:
Simplicity: Shift your investment from capex to opex, and consolidate all the software, services and upgrades you need into a single contract.
Flexibility: With flexible deployment, you can choose the right model for your organization – whether on-premises, hybrid or cloud.
Agility: As business requirements change, your collaboration environment needs to adapt. You can choose the services you need today and grow at your own pace.
Together with Cisco, we make it easy to Flip to Flex.
Navigate the complexity of cloud migration with a trusted Cloud Deployment Framework
Our Cloud Deployment Framework is a consultancy-led methodology providing organizations with critical time saving and risk adverse guidance for transitioning to Webex.
We look at every aspect of your current environment, from different user profiles to your existing infrastructure and networking, before developing a plan for your migration to the cloud. By assessing and mitigating risks in advance, we ensure you migrate on time and within budget. We take the time to understand your business objectives and ensure they are achieved.
Moving to the cloud is about more than deploying a new technology. It's about deploying a new way of working. Your users and potential adoption barriers will be addressed with change management and a governance framework to maximize your investment and deliver optimal user experience.

Measurable outcomes:
strategy addressing all aspects of Webex Teams meeting and calling
clear understanding and measurement of costs, timelines and the tasks needed to complete the transition
identification of the compliance and regulatory impact and creation of a strategy to mitigate affects
migration plan for all your endpoints, room systems, hardware or key voice infrastructure components, including your contact center, to future-proof your environment
employee experience impact assessment with a user adoption and change management plan


Employees expect today's workplace to be safe and hybrid
Resources and latest thinking
Why NTT?
Smart buildings can change the way we work 
SAS and NTT Ltd. work together to create human connections through technology