Networks form the backbone of our increasingly digital world. The explosion in demand for connectivity from the pandemic gave organizations an even stronger appreciation of the unsung superhero of modern business – cementing the network's role as a vital contributor to success. Shifting to a modern, cloud-based, software-defined and data-driven network infrastructure has never been more important to enable today's computing applications and achieve business goals.
Enterprise networks have evolved from highly managed LANs and WANs to cloud-based environments that better handle more widely connected organizations. However, rising traffic levels, copious volumes of devices, and AI data systems continue to strain existing networks. Beyond this, the management and the operation of networks have typically been labor intensive and arduous. While campus networks have been around for many years, they have been upgraded to handle the unprecedented challenges of digitalization. These networks are coming to the forefront as a better way to run high-quality connectivity at more significant capacity levels and lower latencies.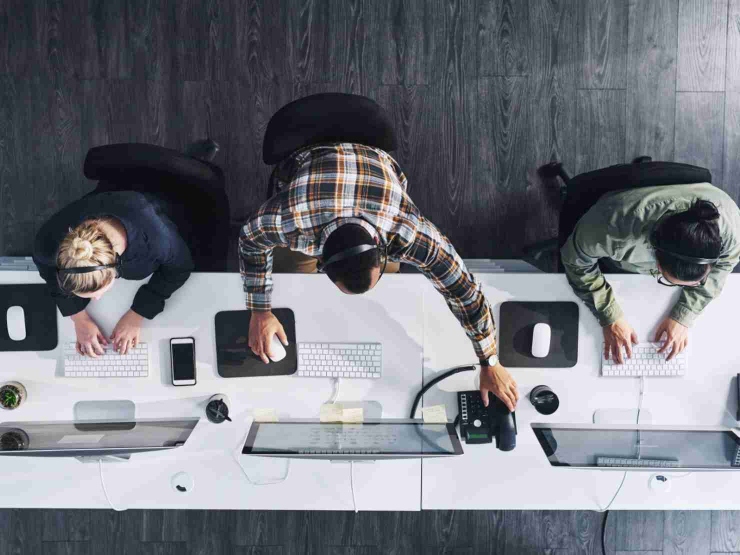 The rise of the modern campus network to accelerate service delivery
At NTT, we see clients move from legacy style networks to modern campus networks because of their low-touch, highly-automated features and the compelling impact on service quality. These benefits are thanks to AI-operations enabled platforms and analytics. Those clients who make the move see a 90% reduction in the number of incidents requiring manual intervention, a 50% improvement in speed to identify incidents, and a 50% improvement in time to repair. The metrics speak for themselves, and demonstrate why campus network upgrades and transformation are such a high priority for so many businesses right now.
Balancing autonomy over the network with covering support
Specialist skills and capabilities are needed for the successful implementation and day-to-day running of network operations. In the past, managed service providers (MSP) were involved with maintaining on-premises computing and equipment. Today, it's more about remote monitoring and managing IT infrastructure and gaining access to skills and a modern operations toolset that delivers higher levels of network availability, better network health and deep, valuable insights into how the network is performing for users.
More clients are looking for a balance of autonomy across their network operations combined with the support of readily available help when they need it. You don't want to send your managed service provider an email to access network uptime or ticket resolution. Gone are the days of waiting until the end of each month to better understand latency loss or to learn which site went down. But when something goes wrong, there's no time to wait. Even the most highly reliable IT infrastructure experiences glitches. Access to a managed service provider service platform means clients are on the front foot before business functions suffer.
Moving from cost efficiencies to a value-focused approach
Working alongside the client's internal IT and operations teams, managed network service providers are no longer just focusing on cost efficiency initiatives, but rather providing value to the business through data and insights in ways that were never previously possible. While it's challenging to tangibly define how MSPs make everything 'just work', improving service delivery, problem and change management today is done in a smarter, more intelligent way.
AI and machine learning deliver service assurances that help businesses understand the root causes of issues and get ahead of network incidents before they happen. Traditional network service center response models rely on human intervention and engineers. While a people-centric approach to the client experience remains absolutely necessary, AI-operations provide real-time processing and output, easing the burden and costs associated with manual efforts.
Looking ahead
In the following article in this series, I will explore the transformation of the network and what challenges and opportunities this presents organizations when married with a software-defined, data-driven approach.