Organizations today are being confronted by the need to build a flatter, more empowered, team-based organization
The proliferation of personal and company issued devices has boosted employee performance, improving work-life integration – letting people access business critical applications and resources from pretty much anywhere. Most notably, it's ensured that customers have a fantastic experience, due to the increased speed and agility of a service. With this happening, the IT environment needs to be optimized to support the network of devices, applications and business processes required to keep the company competitive and relevant.
Hyperconnectivity, enabled by digital technologies, has spinoff benefits in that it promotes the company brand and makes the organization a highly desirable place to work. Digital natives prioritize highly flexible working arrangements (as enabled by modern collaboration tools), which enhances employee loyalty. Not only do millennials appreciate not being tied to strict hours or locations, they also value the trust their employers demonstrate in granting that flexibility (2018 Deloitte Millennial Survey).
In every organization, leaders have their own idea of what digital transformation is. To this end, they tend to pick specific applications to drive productivity in their teams.
Managing this process is critical, as there is a real danger of information siloes being created if individual teams adopt their own systems without considering how they will work with those already in place.
In our Digital Means Business Benchmark Report, 66% of organizations surveyed recognized that the responsibility for execution lies with everyone in the organization.
In the absence of cross-functional collaboration, an organization runs an exceptionally high risk of creating departmental/line of business silos. This is not done intentionally but happens when each department chooses to focus on handcrafting services for employees and clients without looking at the impact of their actions on the wider organization. This lack of a coordinated effort contributes to poor collaboration, decreased productivity, complicated processes and a negative impact on the bottom line.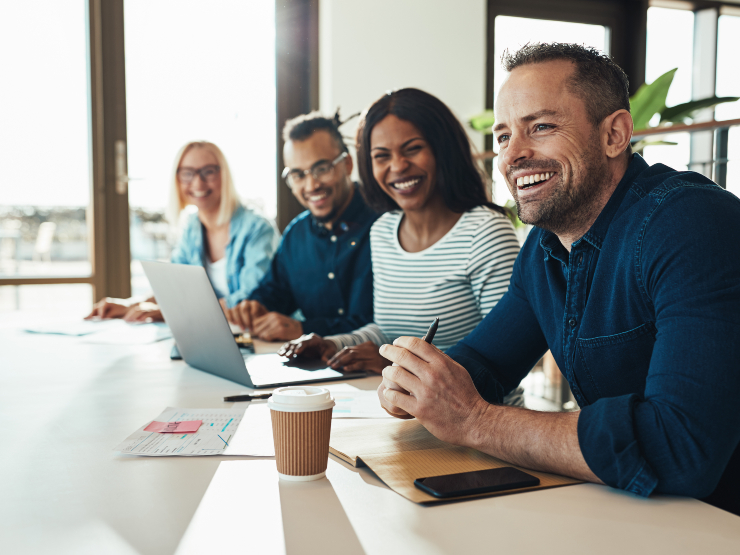 Disparate systems also mean that you're spending more money on software licenses, infrastructure and customized development for all the different applications. This disparity paints an inaccurate picture of your customers and their behavior. Bad data, as a result of fragmented business information, will impact your customer facing employee, who will not have the accurate information needed to make business critical decisions.
Organizations cannot afford layers of operational silos to slow down decision making. If there appears to be a lack of synchronicity of goals, objectives and overarching organizational strategy missing from digital transformational efforts – your efforts to capture your share of the market will fail.
Digital touches every single element of an organization; it's relevant to every business role and function. Building a sustainable and resilient organization that can thrive in the digital age means ensuring the mandate for transformation is collectively shared across the entire organization. Those organizations that thrive in this era will be the ones that understand that working, collaborating and interacting as an organizational team is now essential.
For this to become a reality, organizations need to consider the following three steps:
Focus on creating a single company culture. If there is a culture gap between the different line of business teams, it becomes more difficult to create a single digital workplace strategy and reap the rewards it offers. By building a unified community culture, it's possible to create a sense of excitement around the idea of a shared vision for the organization.
Ensure that all digital transformation priorities are clearly identified and that any potential conflicts with existing priorities are resolved. At the same time, companies need to integrate their overall strategies and goals. It's essential that all parts of the company are working towards a shared vision.
All parts of the business need to take shared responsibility. It needs to be seen as an organization wide initiative that is delivered collectively, and the plan needs to be detailed with the ownership of individual components clearly allocated. Once the plan is agreed on, a process of continuous adjustment based on feedback needs to be an integral part of the process.